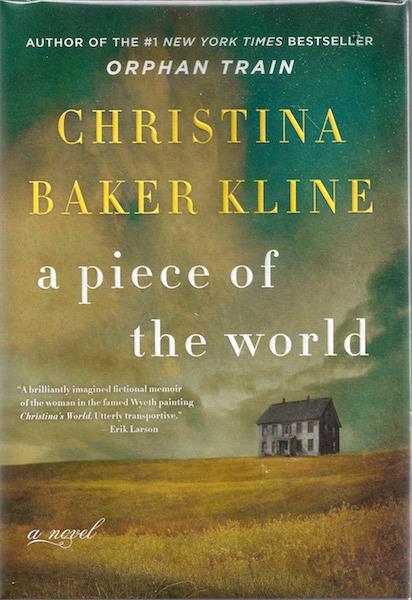 A quiet, unassuming novel that was completely excellent. "Christina's World" is an iconic American painting from the mid-20 century by Andrew Wyeth. It's famous for it's so-called "magic realism" style. At first glance, the girl in the painting is simply sitting in the grass, titled towards the farmhouse. Upon closer inspection, however, there is a sense of eeriness and foreboding: the girls' arms are too thin and sickly, she is twisted at a wrong angle, the farmhouse is ghostly, and the placement of her hand on the grass suggests both yearning and escape.
The painting triggered many questions, but most of all, people asked this: who IS Christina?
Kline has written a beautifully wrought story here, about Christina's life, historical American farm life, and living life with a disability. She has balanced these elements of the story so well. I was blown away by the depth of emotions conveyed in her elegant, concise language. The research and facts behind the fiction are clear – everything is believable. Not only does the truth come through, it was fascinating.
Such a wonderful, enjoyable, interesting read. Just like the original painting, there is so much more to Christina Olson's world going on beneath the surface; beyond what you see at first glance. (Submitted by Veronica)