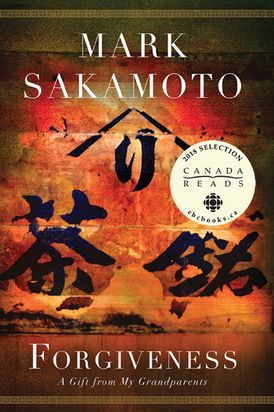 Sakamoto's account of his maternal grandfather and paternal grandmother is compelling reading. Both experienced the effects of World War 2 – his grandfather in a Japanese POW camp and his grandmother the hardships of BC's forced relocation of its Japanese residents and citizens. We get a detailed look at their upbringing and lives, giving us tremendous insight into the times and character of these people, which is thoroughly engaging.
The book changes after the first half when the author begins his own story, particularly when he focuses on his mother's journey into alcoholism and poverty, but it still leaves a deep impression on the reader. Instead of dealing with the theme 'forgiveness' between two people, in fact two families, with powerful reasons to hate each other, the subject is briefly glossed over. You're left to assume they nobly put the past behind them when their children marry but are barely mentioned in the second half. Sakamoto is definitely not a great writer, some of his historical facts are incorrect, and the book feels disjointed, but I still recommend it as worth reading. It won the CBC's Canada Reads in 2018 which says more for its champion, Jeanne Beker, than the book itself, but again, its content holds a strong message for us all. (Submitted by Pippa)
Borrow now from Surrey Libraries!